---
Tim Bryant
---
Owner / Operations Manager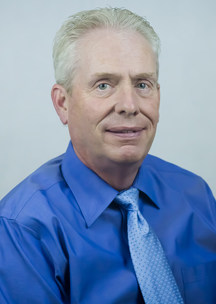 Tim Bryant, Owner and Director of Operations, has a lot of experience when it comes to owning and managing a business. Tim's career started in selling medical equipment and supplies to hospitals in Chicago. He was quickly promoted to Sales Trainer and then Regional Sales Manager and transferred to the Western Region. This position involved managing 9 salespeople in 10 states. Over the years, Tim moved up to become General Manager of several multi-million dollar businesses. Tim and his wife Jackie moved to Arizona from Washington State and after a couple of years purchased The Skin & Makeup Institute. Tim brings to The Skin & Makeup Institute a successful track record in managing businesses and a wealth of experience in delivering excellent customer satisfaction.
---
Jackie Bryant
---
Owner / Education Director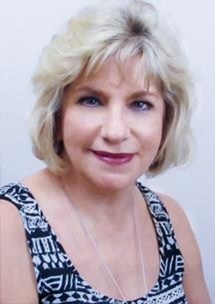 Coming to Arizona from the Pacific Northwest, Jackie at a very young age had a love for understanding the skin's function as well as the art of makeup. This passion for the beauty industry, led her to seek a position in the cosmetics department of a high-end retail store. Because of her excellent customer service and sales, she quickly advanced up the corporate ladder to become an account executive for major skin care & cosmetic lines.
Jackie's continued quest for knowledge led her to enrollment in an aesthetics program. After receiving her license in 1998, she opened a day spa, and returned to school obtaining her aesthetics instructor's license. During the 16 years as an instructor, Jackie became a board member for the Board of Cosmetology and Aesthetics in Washington. While sitting on the board, she was offered the opportunity to teach state members the use of spa equipment.
Prior to joining the instructional staff at The Skin and Makeup Institute, Jackie studied advanced aesthetics programs in Europe. With the many certifications she has acquired – Manual Lymphatic Drainage, Reiki Master, Reflexology and Accutonics – our students receive an additional element of specialized training.
---
Karen Jenkins
---
Aesthetics Instructor
Karen has been a licensed Aesthetician and Instructor for over 17 years. Her hair stylist, who is now her husband, is the one responsible for sparking her interest in Aesthetics. Together they have managed and owned full service salons. In addition to salon management and ownership, she has experience as a Product Sales Representative for a well-known skincare line. Prior to becoming an Aesthetician, Karen spent years motivating through corporate team building in the banking industry. Becoming an Aesthetics Instructor allowed her to combine her love of education with her interest in beauty.
Karen believes that learning should be fun. Her motto is, "If they're not laughing, they're not learning!" She considers it a privilege to empower students through her teaching. Her Aesthetics background is broad after serving as both an Instructor and Educational Director at a diverse variety of schools. Karen is also a nationally certified Laser Instructor and holds training certificates in areas such as Dermablading, Sugaring and Lamprobe Microcurrent. She is grateful to be on staff at the highly regarded Skin and Makeup Institute helping to provide a superior education for future Aestheticians.
---
Martha Chansley
---
Aesthetics Instructor
As a young girl, Martha always loved everything that had to do with hair, skin, nails and makeup. So, when the opportunity came along to go to cosmetology school, she took it. That was over 20 years ago and so her journey began.
Martha has owned her own cosmetology business where she used her skills to take care of her clients from head to toe.
Her love for the beauty industry led her to later become an educator and sales rep for a well-known skincare line for 4 years. She educated students training to be aestheticians and cosmetologists as well as educating the owners and operators of spas and resorts in Arizona and Utah. She also has a lot of experience working at trade shows in California and Nevada doing stage presentations as well as sales.
After that part of her journey ended, she decided to get back into the classroom and teach aesthetics. She loves teaching people about the skin and the wonderful world of aesthetics. The satisfaction she feels seeing students' lives blossom and evolve as they become aestheticians is hard to describe. It means a lot to Martha to be able to instruct and guide people's lives to greater heights.
---
Cindy Simpson
---
Aesthetics Instructor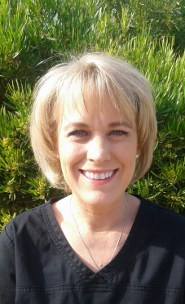 Professional Aesthetician Cindy Simpson was born and raised in Arizona. After a 10-year career as a medical assistant within orthopedics and family practice Cindy then had aspirations of becoming an Aesthetician and earned her license in 2001. She began her professional career working for several day spas and salons in the valley before opening up her own skin care & waxing studio in the Scottsdale area in 2005.
With an outgoing personality and a passion for teaching her clients about how maintain healthy skin, Cindy has for many years had an interest in becoming an instructor. She joined the The Skin & Makeup Institute in March 2017 and in May 2017 became a licensed aesthetic instructor. She is excited to teach her students about the various techniques of Aesthetic work and share her many years of hands-on experiences within the industry.
Cindy's expertise is in full-body waxing, facials, microdermabrasion and dermablading. She is certified in several different lines of professional skin care products.
Cindy is married and enjoys cooking, spending time with friends, family and her two Pug dogs.
---
Janine Hutchens
---
Aesthetics Instructor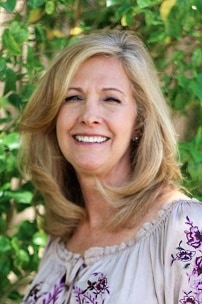 Janine comes to The Skin and Makeup Institute entrenched with an array of beauty, health and wellness experience. Established in the field of aesthetics, Janine has been an educator since 1987. The completion of a dermatologic internship has afforded her the opportunity to work with prominent plastic surgeons throughout the valley since 1994. Performing modalities using agents such as Jessner's, TCA, and the Obagi blue peel, as well as performing dermaplaning skin resurfacing, laser hair removal, and pre & post-operative care, endorses her continuing education classes for licensed professional for our affiliate, the Academy of Advanced Aesthetics and Permanent Cosmetics (AAAPC).
As a licensed massage practitioner since 1982, Janine's establishment as a Reikki master received certifications in Aromatherapy leading her to work in exclusive health spas such as Elizabeth Arden's Maine Chance in Scottsdale and Christine Valmy in Marina Del Rey, California.
Janine's certification in Intuitive Pathways (the study of developing intuitive communication), combined with the love for aesthetics enables our students open up and embrace the gift of empowerment.
---
June Unrein
---
Director of Admissions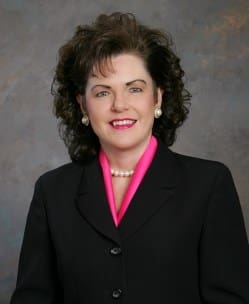 June comes to the beautiful state of Arizona from Colorado. Her admission experience is nearing 16 years. June has boundless enthusiasm and deep desire to serve others.
She was previously with Corinthian Colleges serving as a Regional Director of Admissions-South Division covering 25 campuses. She served as Dean of Enrollment Management for Ottawa University. She was previously the Senior Director of Admissions for DeVry University and Keller Graduate School of Management Colorado Campuses. Her passion for education all began in 2000 when she first served as Director of Enrollment and was later promoted to State Director of Business Development with the University of Phoenix.
After 15 years with Southwestern Bell Corporation in Kansas, June made a career change to the hospitality industry as General Manager and earned the coveted International Gold Award in 1999, the highest honor given by Choice Hotels International.
June is a 2006 Top Ten Business Woman of the American Women's Business Association. She has a Bachelors Degree in Secondary Education, a Masters Degree in Management, is a Dale Carnegie Graduate, has obtained the American Business Women's Platinum Level for 100 CEU Hours, is currently working towards her Tritium 200 CEU and is 2011 graduate from Kansas University School of Business, MBA Certificate Program.
---
Traci Somers
---
Business Manager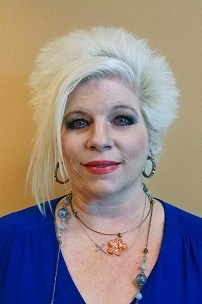 A true "Zonie" Traci Somers, an Arizona native, began her 14 year career in banking right out of high school. After starting a family, she decided she wanted to try something new. She joined the Governor's Office and worked with Governor Hull's team during Hull's 6 year term in office. Traci and her husband then chose to be entrepreneurs, opening a Security Alarm Business in 2001 and a Sun Screen Company in 2009. After 14 years of helping her Husband in the "Office" part of the business and raising her two children, Anthony & Summer and 6 Grand Children later, Traci chose to venture out on her own and joined The Skin & Makeup Institute of Arizona. She loves her position and the people she works with!
---
Sylvia Kammeyer
---
Front Desk Supervisor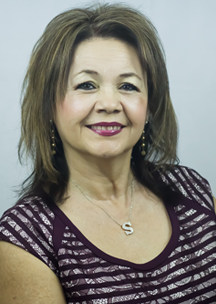 Sylvia Kammeyer is an Arizona native and is SMI's Front Desk Supervisor. Prior to SMI, she has worked in the banking industry with an extensive background in customer service. Moreover, she's also served as the shipping & receiving manager for a large bridal store for 6 years.
Recently celebrating an amazing 50th wedding anniversary with 3 sons and 7 grandchildren, Sylvia brings a strong and experienced background to SMI staff.
---
---