---
Eyelash Extensions
---
Call for Schedules
---
---
Certification training will consist of providing a natural look for your clients through individual lash application so that there is not a distinction from where the synthetic lash is applied. Your client will have a "weightless" feel and the ease of not having to use a lash curler.
In addition to providing an overall fullness and length without the use of mascara, colored lashes can be applied to enhance their eye color. Clients can enjoy their same past time activities including exercising and swimming. Comprehensive training includes practical and hands-on theory.
---
Dermablading
---
Call for Schedules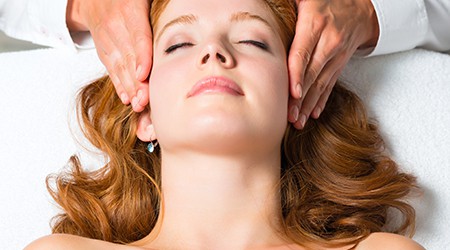 ---
---
Dermablading is a non-traumatic, non-invasive manual exfoliating treatment utilizing a safety blade that removes cells from the upper most layer of the stratum corneum. Dermablading is a safe, effective exfoliating facial treatment for all skin types and Fitzpatrick skin levels.
Combining Dermablading with certain enzymes provides clients with a deeper treatment effect. Removal of vellus "peach fuzz" facial hairs gives a smoother skin texture and allows for better makeup application for a much more youthful appearance.
---
Natural Detoxification
---
Call for Scheduling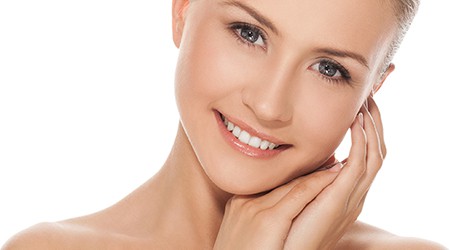 ---
---
As a licensed aesthetician, alternative therapy coupled with your skincare training gives you the ability to work with your clients from a wellness perspective. We are surrounded by toxic elements that are carried into your tissues. Our Natural Detoxification & Skin Diagnosis certification is designed for you to understand how these toxins can affect the bodily systems. In this alternative therapy training you will:
Develop insight on how the body becomes toxic
Determine signs of what to look for when diagnosing the skin
Ask effective questions in order to determine diet and other related symptoms
Utilize various techniques to naturally detoxify the skin and determine overall results
Incorporate a wellness perspective to clients for skincare treatment plans that aid their skincare issues from the inside out
---
Ayurvedic Skin Typing
---
Call for Scheduling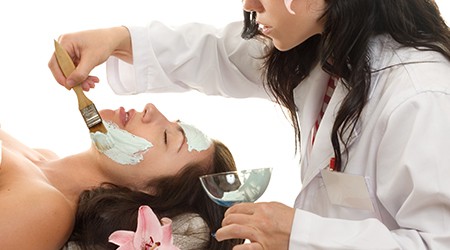 ---
---
Considered a healing science, Ayurveda therapy offers a holistic approach to your clients with live-long health and balance. Dosha is one's mind-body type. There are three Doshas in Ayurveda:
In this alternative therapy program you will learn about the meaning of Ayurveda and Doshas, how to incorporate this information into client diagnosing, home care and treatment plan, and how understanding Ayurveda and Doshas helps you understand yourself, friends and clients.
Identifying the imbalance of your clients skin Doshas allows you to get to the root of their skincare issues and treat them from the inside out.
---
Manual Lymphatic Drainage I
---
Call for Scheduling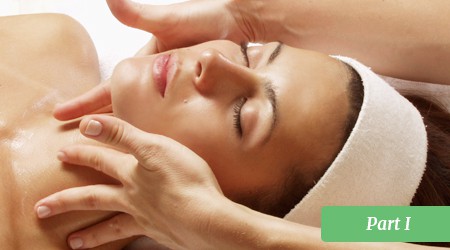 ---
---
Part 1 – Manual Lymphatic Drainage techniques is essential to all menus of services for licensed aestheticians. By discovering rhythmic and relaxing massage techniques, this allows you to couple Manual Lymphatic Drainage with your skincare services and products to aid your clients in clearing under eye puffiness, dark circles, and sinus discomfort.
---
Manual Lymphatic Drainage II
---
Call for Scheduling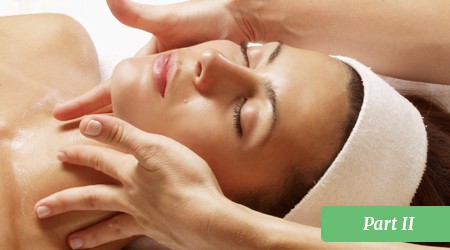 ---
---
Part 2 – Manual Lymphatic Drainage certification utilizes the techniques of Emil Vodder, PhD. The Vodder method of massage is gentle and brings balance to the body's internal chemistry, helps to purify and regenerate tissues, as well as normalize functions of organs and promote immune system functions.
You will review Lymphatic systems, outline how and when this massage is incorporated during facials and pre or post operations, get familiarized with skin types and conditions to recognize which clients and their skin types can benefit the most from this treatment service.
---
Students must be licensed in aesthetics and show proof of licensure
Register today by calling (623) 334-6700 or email our Admissions Department